The first thing I noticed was the blue bag. It's hanging from that horizontal pipe by the handle, and the pipe is wedged into opposite sides of the wellís walls. The handle appears to be sewn to the bag at both ends, or it might have some sort of clasp at one end. Either way, the pipe clearly goes through the bag's handle. The odds of someone throwing a bag with a pipe through the handle down a well and having the pipe wedge against the sides like that seems almost impossible to me, so I figure someone had to have placed it in there that way.
My question...why? why would someone climb down into this well, place a pipe through the handle of a duffel bag (or whatever type of bag it is) and then wedge that pipe against the sides of the well? It has to be 10 feet or more down there. No, this bag had motives, ulterior motivesÖ motives consisting of sustaining a small childís life. This segues into the next spot, which you probably already guessed, dead baby.
Here is a cropped section of the above photo showing what appears to be a bag and/or baby holding device in the water at the bottom.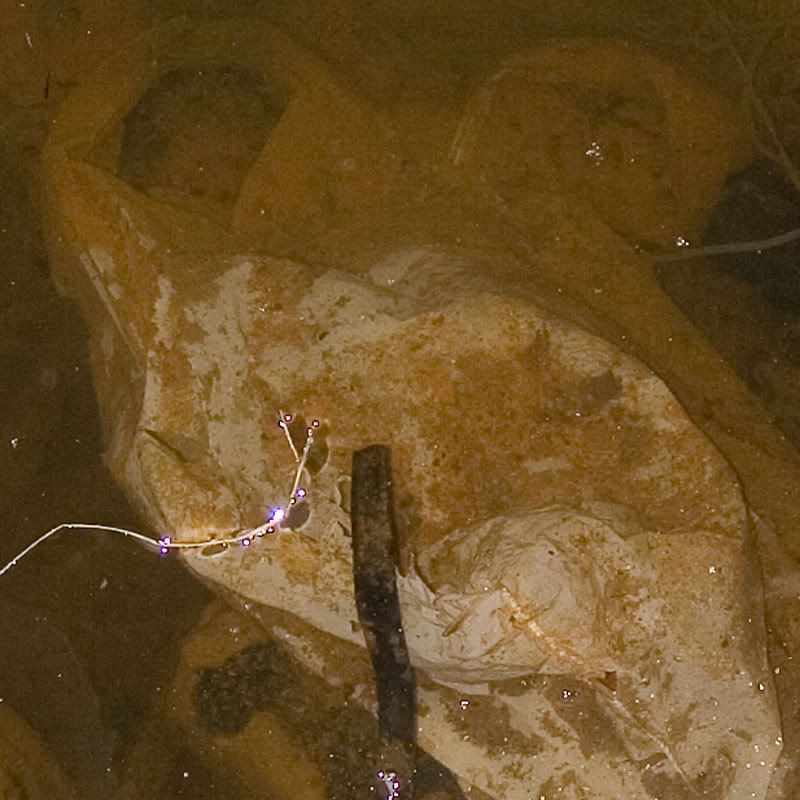 Coming from someone that knows what a dead baby looks like, that totally looks like a dead, semi water damaged baby, but to those who want more proof, I present you with a second, clearer photo from the set:
and cropped:
I told you I know a dead baby when I smell one.
But this canít be where the story ends, the blue bag definitely contains something incredible, I just know it, and the pillow case baby, likely nothing too incredible, a dead baby perhaps, maybe just a devil Pomeranian. Unfortunately, do to conflicting interests, I will not be able to return to the well of death for at least a week if not longer. I will admit, I fear whatever man, woman, or manbearpig beast that is capable of devising a bag/stick devise that provides false hope to an abandoned baby, but my curiosity keeps me enraptured by the well. The way I see it, there are only two options. 1) dead baby (as seen below)
or 2) Monkey/Ape/Human super creature experiment that failed horribly, and when the FBI demanded that it be terminated, the lead scientist whom had formed an intimate, if not passionate bond with the animal couldnít flush it down the toilet and chose instead to let it live in a habitat replete with garbage and single Reebok left shoes.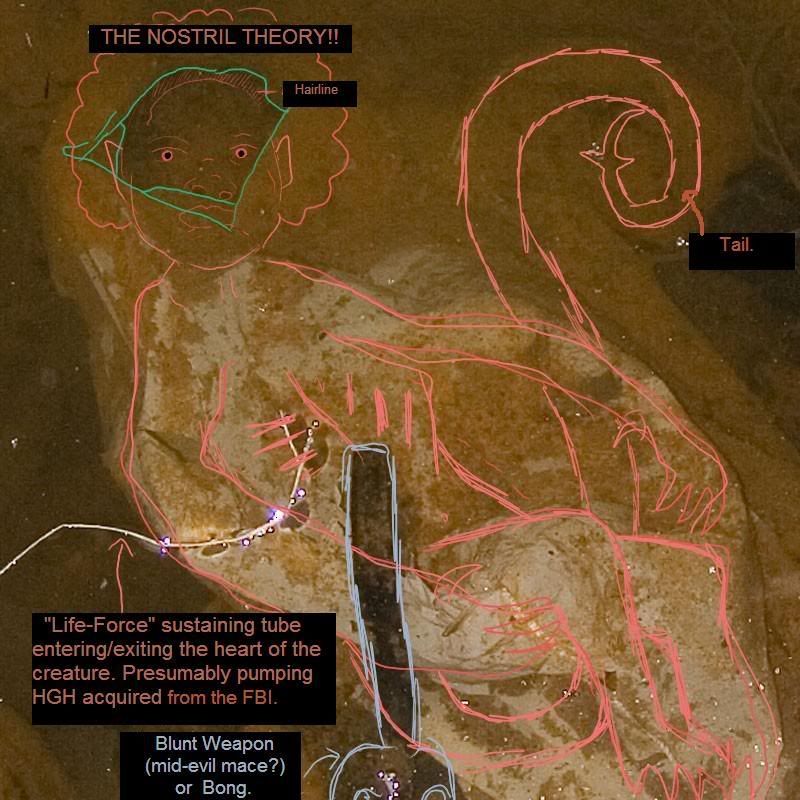 Until mid-january (unless I forget), the mystery remainsÖ