Smooth Criminal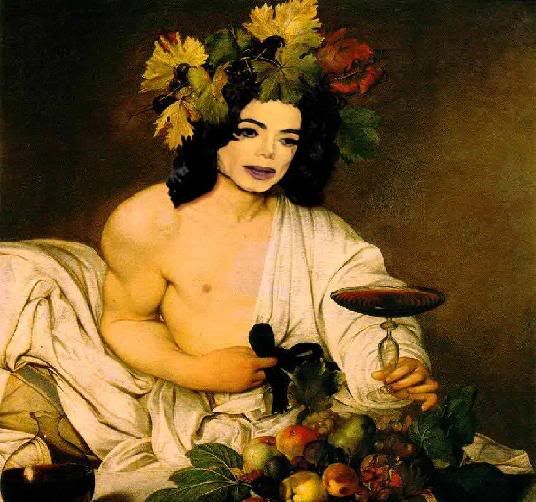 As of 9:39 PM EDT the world's most lovable child molestor was exonerated on all charges and now walks amongst the giraffes of Neverland Ranch with a smile on his face and candy in his pockets. Sure, Michael might have liquored up Macaulay Culkin and did no worse than a Catholic Priest at a confessional, but who's to say that a 12 year old Culkin would be incapable of protecting the plate like a mormon woman after hours and simply overpower the man/woman/black/white thing. For god's sake, the man wrote Thriller... THRILLER; he get's a lifetime pass in my book. I'd rather look at more disturbing trends that developed over the last few hours...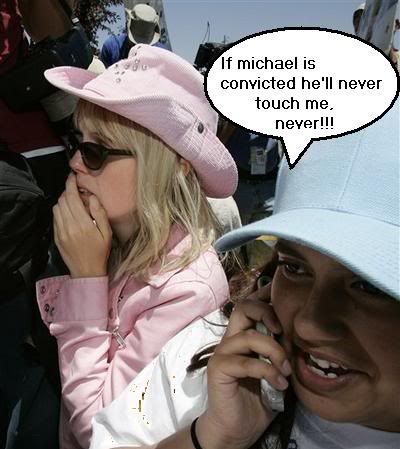 The above scene is truly more disturbing than the love between a boy and popstar with an affinity for a good crotch grab every now and then. Let's first take a look at the woman on the left; now, she is clearly middle-aged, yet she is hoed out in a pink cowgirl outfit embedded with rine stones and that was clearly designed for a young girl growing up in the 80s. Clearly the drama of the trial has sent her into a bizarre state in which she thinks that she is back in 1984 where the flocking sea gulls haircut is the shit, all black men are either criminals or pop stars, and the principal off of Ferris Bueller's day off was still a normal guy. The bizarre hog creature on the right is going into a state of denial as she believes that her last chance of being felt up is being sent to federal pounding in the prosthetic face prison. The great tragedy here is that no riot occurred so the police could finally use their beat sticks and cans of tear gas on a deserving crowd; instead, we will hear 100s of testimonies from hog girl and other deranged fans about how they knew in their hearts michael was innocent...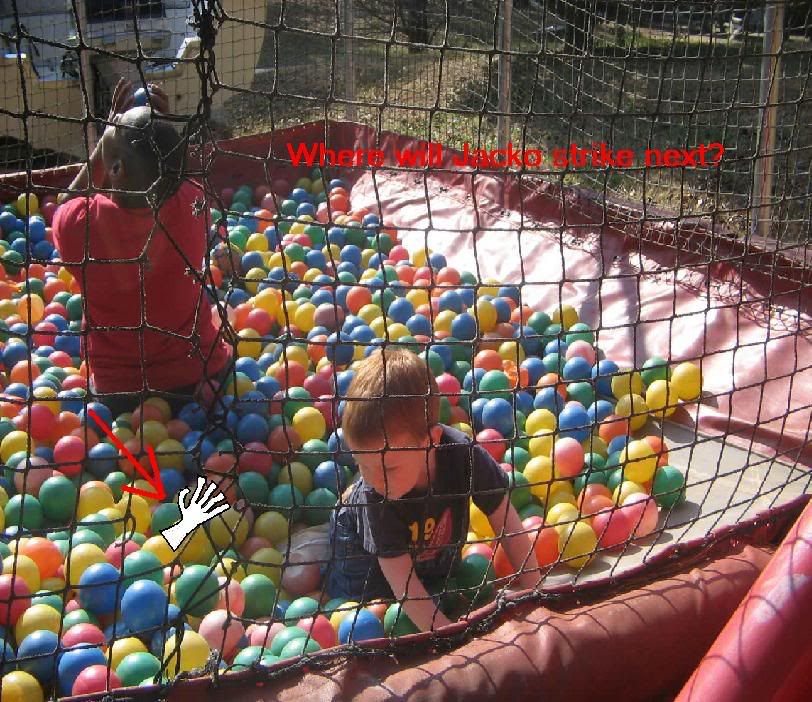 Michael sexed little kids in the early nineties, and he will sex them again! The Vegas Line over under until the next Jackson trial is set at 17 months, until then, congratulations Michael, for you "just beat it".